Account Executive Germany
Zurich, 60–100%, permanent
Be authentic, honest and deliver on your promises – the rest will take care of itself.
Our Mission
Skribble aims to simplify the lives of people and create trust in the digital world. Worldwide. Our mission is to contribute a key element that is intuitive in usage and simple to implement: digital signatures. We advise and support organisations in the implementation of digital signatures, so that we all are better off by trusting more, wasting less time, and safeguarding environmental resources.
The Team
Our team is highly motivated, positive and and collaborates closely together. We are growing fast and our next step is to bring Skribble to Europe. We are nice, fun-loving people, working on a non-commission basis and strive to make the world a better place: one signature at a time. We always have each other's backs – like a family. This culture has made us one of the top 3 ascenders in the Swiss startup raking 2020. Off work, they can be found riding bikes or indulging life with our families and friends.
Your Contribution
You help us grow Skribble in Germany by consulting enterprises on digital signing and business process digitisation. You are the face and brand of Skribble in the market: You listen to customers, build lasting relationships and suggest solutions tailored to their needs. You focus on large organisations and travel to meet them in person.
Your Background
2+ years experience in consulting people or organisations – ideally as sales development representative (inbound/outbound), business development representative, account manager or customer success manager (B2B SaaS would be perfect, but we're also interested in other profiles if you have been responsible for a complex product or service in an innovative environment)
Friends describe you as honest, communicative, empathetic and pragmatic
You are flexible and enjoy working in a dynamic environment
German is your native language and you are fluent in English (other languages are a plus)
You're a team player, motivated by purpose and delivering results
You can imagine to travel between Switzerland and Germany about 30-50% of your work-time
Our Offering
Opportunity to be part of a fast growing tech company with an aspiring and experienced team
A job with a purpose: save human and environmental resources by enabling digital signatures #worksmarter
A company culture of transparency and self-responsibility
Flexibility in the organisation of your working time, place of work and your devices
Office in the heart of Zurich within 2 mins walking distance from the lake
From autumn 2021
Currently all positions in this area are filled. We will need additional power again from autumn 2021 – check back then!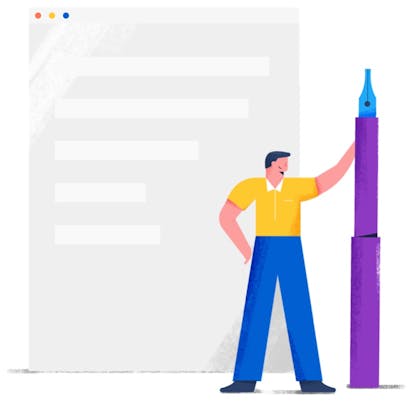 Sign legally valid with
a few clicks
Worldwide usage, hosted in Switzerland.
Get started
Explore plans
You can test Skribble for free.
Available in English, German and French.
Italian available for those who sign without an account.