Head of Marketing
CH oder DE, 80–100%, permanent
Be authentic, honest and deliver on your promises – the rest will take care of itself.
Our Mission
Skribble aims to simplify the lives of people and create trust in the digital world. Worldwide. Our mission is to contribute a key element that is intuitive in usage and simple to implement: digital signatures. We advise and support organizations in the implementation of digital signatures, so that we all are better off by trusting more, wasting less time, and safeguarding environmental resources.
The Team
Our team is highly motivated, positive and works closely together. We are growing fast, currently expanding with full power throughout Europe. We are nice, fun-loving people and strive to make the world a better place: one signature at a time. This culture led to our transformation from a regional Swiss startup to an international scaleup in just three years – eager to continue the ride with the same energy and joy.
Your Contribution
As the Head of Marketing, you contribute to the success of Skribble by integrating your knowledge about marketing, business and leading high performing teams in your daily work. In this role, you are responsible for coordinating and growing the marketing department, consistently identifying revenue opportunities within our established client base and guaranteeing continuous growth by focusing your activities on the most profitable customer segments and continuously improving conversion. You work closely with the CGO and the Head of Sales.

More specifically, you:
Define an ambitious yet realistic marketing strategy that creates opportunities to win new market segments and to expand our market share
Lead and grow the marketing team at Skribble, actively developing team members and ensuring that we have all the necessary skills inhouse to deliver
Develop Skribble's marketing campaigns in close collaboration with your team, coordinate and monitor them and ensure that they're always aligned to the business strategy 
Prepare accurate marketing and budget plans and report to Chief Growth Officer (CGO)
Actively support your team in implementing the marketing strategy and activities
Your Background

You...
have 8+ years of experience in marketing, preferably in b2b, building solid management and leadership skills
have experience in scaling a marketing organisation in a SaaS startup
know how to guide and motivate your team without focusing on hierarchies or status
are able to develop an inspiring vision and story while enjoying to be closely involved in realizing it
are fluent in German (at least level C1) and English (at least level B2). Any additional European language is an asset.
Our Offering
Opportunity to be part of a fast growing tech company with an aspiring and experienced team 
A job with a purpose: save human and environmental resources by enabling digital signatures #worksmarter
Company culture of transparency and self-responsibility
Great flexibility in designing your workday while working closely with your team
Choose where you want to work, either in one of our shared offices with other inspiring startups or any other place in CH or DE
Twice a year we all get together for cool team events
Company laptop, lump sum expenses, free coffee, ESOP/PSOP (depending on your location)
Jetzt bewerben
Wir freuen uns auf deine Bewerbung und deinen CV.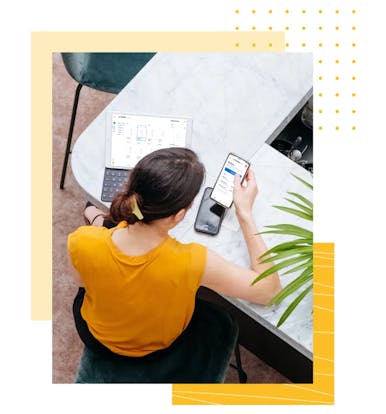 Signieren Sie rechtsgültig
mit wenigen Klicks
Weltweit einsetzbar, gehostet in der Schweiz.
Kostenlose Testphase verfügbar.
Keine Kreditkarte nötig.
Nutzbar auf Deutsch, Englisch und Französisch.