Head of People
Zurich or other locations (CH, DE or EU) possible, 80-100%, permanent
Be authentic, honest and deliver on your promises – the rest will take care of itself.
Our Mission
Skribble aims to simplify the lives of people and create trust in the digital world. Worldwide. Our mission is to contribute a key element that is intuitive in usage and simple to implement: digital signatures. We advise and support organizations in the implementation of digital signatures, so that we all are better off by trusting more, wasting less time, and safeguarding environmental resources.
The Team
Our team is highly motivated, positive and works closely together. We are growing fast, currently expanding with full power throughout Europe. We are nice, fun-loving people, striving to make the world a better place: one signature at a time. This culture led to our transformation from a regional Swiss startup to an international scale-up in just four years – eager to continue the ride with the same energy and joy. 
Your Contribution
As our Head of People you are responsible for one of our most important success factors, our people, organization and culture. You will build a specialized people function that drives our transition from startup to scaleup (from 50 FTE to 100 FTE) as well as our internationalization. 
What you will do:
Align with our management on people priorities and strategic projects
Manage and scale our three main people pillars: talent acquisition, people operations (incl. tools) and people success
Act as business partner to our team leads 
Enable our leadership team and unlock the full potential of our people and teams 
Enable an inclusive work environment in an international and hybrid work environment
Drive and support the organizational change from startup to scale-up
Your Background
8+ years of relevant experience in a managerial position covering different HR functions, of which at least 2-3 years are in an international SaaS scaleup, experience in managing a team of min. 5 people
Certified coaching and facilitation skills, working both with individuals and groups
You thrive in a fast-paced environment and comfortably move between being hands on to strategic and enjoy shouldering a wide range of responsibilities
Project management skills, analytical mindset, problem solving attitude and great presentation skills 
Solid understanding of culture and DEI topics
Fluent in English (company language), German is a plus
Degree in Human Resources or equivalent higher education and training is a plus
Our Offering
Opportunity to be part of a fast growing tech company with an aspiring and experienced team 
A job with a purpose: save human and environmental resources by enabling digital signatures #worksmarter
Company culture of transparency and self-responsibility
Flexibility in the organization of your working time and place of work
Shared office with other inspiring startups and engaging team events twice a year
Company laptop, lump sum expenses, free coffee, ESOP/PSOP (depending on your location) 
Application process
Our application process consists of questions that are evaluated anonymously and randomized by several people independently from each other because we are interested in your skills and experience and do not want to be influenced by factors that are irrelevant to the selection process. CVs are not very informative about people's actual skills. That's why we only look at them in a second step and give them less weight. The written application via the online platform (Applied) is followed by a short telephone interview and two rounds of interviews online and on site with members of your team, our management and/or the board of directors.
In order to ensure anonymity, we ask you to formulate your answers in a way that no conclusions can be drawn about your person. Thank you very much! We look forward to receiving your application.
Skribble explicitly welcomes applications from all genders, people with and without migration experience, and people with and without disabilities.
Apply now!
We look forward to receiving your application and your CV.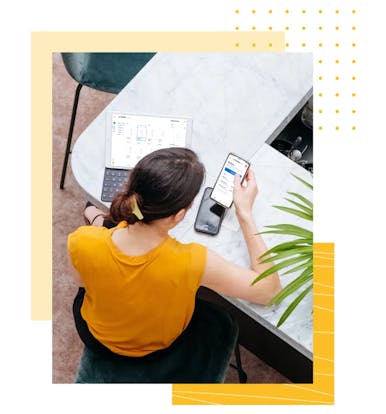 Signieren Sie rechtsgültig
mit wenigen Klicks
Weltweit einsetzbar, gehostet in der Schweiz.
Kostenlose Testphase verfügbar.
Keine Kreditkarte nötig.
Nutzbar auf Deutsch, Englisch und Französisch.