Python Backend Engineer (Senior)
Zurich/Karlsruhe, 60-100%, permanent
Be authentic, honest and deliver on your promises – the rest will take care of itself.
Our Mission
Skribble aims to simplify the lives of people and create trust in the digital world. Worldwide. Our mission is to contribute a key element that is intuitive in usage and simple to implement: digital signatures. We advise and support organizations in the implementation of digital signatures, so that we all are better off by trusting more, wasting less time, and safeguarding environmental resources.
The Team
Our team is highly motivated, positive and works closely together. We are growing fast, currently expanding with full power throughout Europe. We are nice, fun-loving people, working on a non-commission basis and strive to make the world a better place: one signature at a time. This culture led to our transformation from a regional Swiss startup to an international scaleup in just three years – eager to continue the ride with the same energy and joy.
Your Contribution
We continuously develop our product to provide a great user experience to our customers. Python on Tornado is our go to stack to develop micro services around our core signing backend which is written in Java. This is why as a senior Python Developer at Skribble you will have a significant impact on the 'brain' of our product. You will work together with other backend and frontend developers as well as UX designers building the fundamental structures. We are using Stripe for invoicing and Keycloak as IAM system. Bringing experience with any of those systems is a big plus. However, if you don't have any experience yet, you can acquire it on the job and focus on either of the two systems. Skribble is built as a micro service architecture on OpenShift. Knowledge of Kubernetes/OpenShift is therefore a plus.
Your Background
At least 4 years of experience in backend development with Python – ideally on Tornado.
Experience with modern Python in bigger projects (not python-as-a-scripting language)
You are a team player and work well with creative UX designers, frontend and other backend developers
Knowledge of any of the following is a plus: Stripe, Keycloak, Kubernetes/OpenShift, Prometheus/Grafan, Java
Our Offering
Working in an experienced international remote team of skilled engineers on a great product and the ability to influence the product
A job with a purpose: save human and environmental resources by enabling digital signatures #worksmarter
Company culture of collaboration, transparency and self-responsibility
Shared office with other inspiring startups and fun team events twice a year
Flexibility in the organisation of your working time, place of work and your devices and hardware (OS X, Linux, Win)
Apply now!
We look forward to receiving your application and your CV.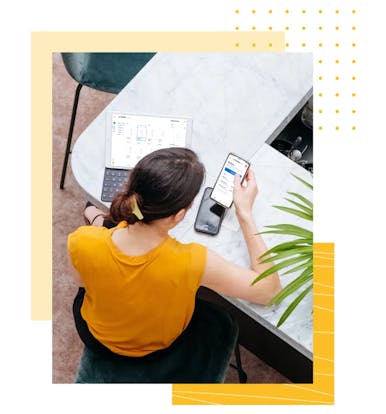 Signieren Sie rechtsgültig
mit wenigen Klicks
Weltweit einsetzbar, gehostet in der Schweiz.
Kostenlose Testphase verfügbar.
Keine Kreditkarte nötig.
Nutzbar auf Deutsch, Englisch und Französisch.