Software Testing / Second-Level Support
Karlsruhe (DE) or Zurich (CH), other location in EU possible, 80-100%, permanent
Be authentic, honest and deliver on your promises – the rest will take care of itself.
Our Mission
Skribble aims to simplify the lives of people and create trust in the digital world. Worldwide. Our mission is to contribute a key element that is intuitive in usage and simple to implement: digital signatures. We advise and support organizations in the implementation of digital signatures, so that we all are better off by trusting more, wasting less time, and safeguarding environmental resources.
The Team
Our team is highly motivated, positive and works closely together. We are growing fast, currently expanding with full power throughout Europe. We are nice, fun-loving people, working on a non-commission basis and strive to make the world a better place: one signature at a time. This culture led to our transformation from a regional Swiss startup to an international scaleup in just three years – eager to continue the ride with the same energy and joy. 
Your Contribution
As a software tester and second level support you ensure the quality of our software components by manually checking their functionality before they are released. On the other hand you give technical support to our happiness team.
More specifically you...
ensure that software components work as expected by thoroughly testing and blocking the release of broken code
perform UI tests, negative tests, regression tests, compatibility tests and check functional requirements  as well as uncommon user behaviour
are responsible for the defect-/bug-tracking and communicating your finding to the engineering circle
help the customer happiness team to resolve technical client issues 
optimise information flows, processes and know-how within the customer happiness team to streamline cooperation and minimise fallbacks to engineering
support the process of giving feedback to product development by adding technical know-how

Your Background
You...
have solid and hands-on experience in application development as well as at least 2 years of experience in software testing and second level support
friends describe you as reliable and precise, both in your way of working and communicating
are skilled in talking to other techies as well as non-tech people are interested and talented in improving processes and customer experience
are fluent in English (at least C1) and German (at least B2)
Plus-points for...
Experience with databases, especially MongoDB
Experience in test case development
Our Offering
Working in an international remote team of skilled engineers on a great product
Opportunity to shape our processes and product, not just completing to dos
There is even more! 
Opportunity to be part of a fast-growing tech company with an aspiring and experienced team.
A job with a purpose: save human and environmental resources by enabling digital signatures #worksmarter
Company culture of transparency and self-responsibility
Choose where you want to work, either in one of our shared offices with other inspiring startups or any other place in CH or DE
Twice a year we all get together for cool team events
Company laptop, lump sum expenses, free coffee, ESOP/PSOP (depending on your location)
Jetzt bewerben
Wir freuen uns auf deine Bewerbung und deinen CV.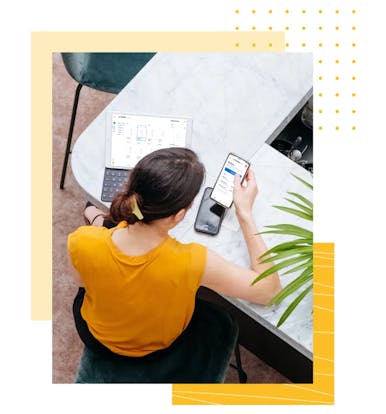 Signieren Sie rechtsgültig
mit wenigen Klicks
Weltweit einsetzbar, gehostet in der Schweiz.
Kostenlose Testphase verfügbar.
Keine Kreditkarte nötig.
Nutzbar auf Deutsch, Englisch und Französisch.