Revenue Operations Manager
Zurich, CH, DE, other EU locations possible, 60-80%, permanent
Be authentic, honest and deliver on your promises – the rest will take care of itself.
Our Mission
Skribble aims to simplify the lives of people and create trust in the digital world. Worldwide. Our mission is to contribute a key element that is intuitive in usage and simple to implement: digital signatures. We advise and support organisations in the implementation of digital signatures, so that we all are better off by trusting more, wasting less time, and safeguarding environmental resources.
The Team
Our team is highly motivated, positive and works closely together. We are growing fast, currently expanding with full power throughout Europe. We are nice, fun-loving people, working on a non-commission basis and strive to make the world a better place: one signature at a time. This culture led to our transformation from a regional Swiss startup to an international scaleup in just three years – eager to continue the ride with the same energy and joy.
Your Contribution
We are looking to hire our first Revenue Operations Manager (60-80%) to help build, enhance and scale the processes, tools and systems that our go-to-market teams rely on. You'll be responsible for empowering Skribble's Sales, Marketing, Customer Success, and Customer Happiness teams with the tools, data and processes they need to drive rapid, long-term, revenue growth for the business. This is a key early-hire role in our Operations Department, reporting directly to the Chief Operations Officer on an interim basis, with tremendous opportunity for growth.
The right person for this role will have a strong technology and ideally SaaS revenue / sales / marketing operations background with a customer-first mentality. This is a mid to senior level, individual contributor position with the expectation to build a world class revenue operations team as the business and your role expands.
As our first Revenue Operations Manager, you will:
Take ownership of all go-to-market tools, processes and workflows including both the tactical, day-to-day maintenance and improvements, as well as the strategic, what do we prioritize today so we're set up for success in 2 years.
Become an expert on our existing go-to-market technology stack and bring in new technologies into our organization. 
Work closely with Sales, Marketing, Customer Success, and Customer Happiness leadership to create an operational roadmap that encompasses multi-team requirements and business importance.
Work closely with Product and Technology teams to ensure accurate, and useful, product usage data is accessible to revenue generating teams.
Create and deploy small to medium sized system design and process changes. 
Be the driver, and a core decision maker, for implementing any new business systems, tools and processes
Create data-driven insights in collaboration with company leadership.
Develop an intake, triage and prioritization process for operational enhancements and net new functionalities.
To be successful in your role, you'll need to:
Excel at working independently, while also building strong relationships across other Departments. 
Have an advanced level of technical skills, particularly around business systems and workflow development and database integrity and maintenance
Be an adept project manager who ensures that cross-functional teams hit their deadlines so projects are delivered on time and in scope
Use active listening skills to ensure you are designing and creating solutions that solve root cause problems and will scale with the business
Communicate effectively with all types of stakeholders
Possess excellent organizational, analytical, and communication skills
Requirements
3 years of work experience with focus on revenue operations, business operations, sales operations or marketing operations role at a hybrid product-led growth SaaS company.
Experience building operations for PLG, sales-assisted motions. 
Experience working in a fast-paced, autonomous, startup environment.
Experience with complex cross-functional project management.
Experience running, and growing, your own operations program and team.
Experience with CRM administration and/or development.
Process minded - organized and disciplined.
Have excellent self prioritization skills.
A plus if you have prior experience with HubSpot CRM, Salesforce, Zendesk, Google Analytics, Google Data Studio, Asana, and more! 
What we offer
A competitive salary and benefits package.
A flexible work schedule with the option to work remotely.
The opportunity to contribute to a rapidly growing company in a cutting-edge industry.
A supportive and collaborative work environment with a team of dedicated professionals.
Opportunities for professional development and career advancement.
Skribble explicitly welcomes applications from all genders, people with and without migration experience, and people with and without disabilities.
If you have any questions feel free to get in touch via emma@skribble.com
Jetzt bewerben!
Wir freuen uns auf deine Bewerbung und deinen CV.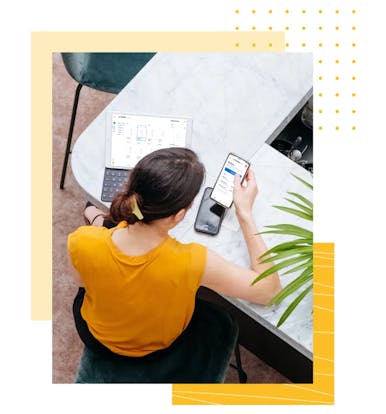 Signieren Sie rechtsgültig
mit wenigen Klicks
Weltweit einsetzbar, gehostet in der Schweiz.
Kostenlose Testphase verfügbar.
Keine Kreditkarte nötig.
Nutzbar auf Deutsch, Englisch und Französisch.