Customer Success Manager - Onboarding Specialisation
CH, 80–100%, permanent
Be authentic, honest and deliver on your promises – the rest will take care of itself.
Our Mission
Skribble aims to simplify the lives of people and create trust in the digital world. Worldwide. Our mission is to contribute a key element that is intuitive in usage and simple to implement: digital signatures. We advise and support organizations in the implementation of digital signatures, so that we all are better off by trusting more, wasting less time, and safeguarding environmental resources.
The Team
Our team is highly motivated, positive and works closely together. We are growing fast, currently expanding with full power throughout Europe. We are nice, fun-loving people, striving to make the world a better place: one signature at a time. This culture led to our transformation from a regional Swiss startup to an international scale-up in just four years – eager to continue the ride with the same energy and joy.
Your Contribution
You deliver an optimal onboarding experience to make sure that customers have a long-term and healthy loyal relationship to Skribble. As the single point of contact for customers during their onboarding phase, you accompany them in their journey from the signup to the "first success" and guide them through the change management process.
What you will do:
Manage multiple onboarding projects simultaneously
Coordinate internal stakeholders with the aim to ensure on-time delivery
Drive successful adoption of Skribble within accounts
Identify additional use cases and upsell opportunities
Your Background
1-3 years of experience in Customer Success or Implementation Management 
Experience in B2B SaaS and working with the organization C-Level
Advanced Project Management, Presentation and Change Management skills
Have good listening and interpersonal skills 
Proficient in German (at least C1 level) and fluent in English (at least B2 level)
Either French, Italian or Dutch are desirable
Our Offering
Opportunity to be part of a fast growing tech company with an aspiring and experienced team 
A job with a purpose: save human and environmental resources by enabling digital signatures #worksmarter
Company culture of transparency and self-responsibility
Flexibility in the organization of your working time and place of work
Shared office with other inspiring startups and engaging team events twice a year
Company laptop, lump sum expenses, free coffee, ESOP/PSOP (availability depending on your location)
Application process
Our application process consists of questions that are evaluated anonymously and randomized by several people independently from each other because we are interested in your skills and experience and do not want to be influenced by factors that are irrelevant to the selection process. CVs are not very informative about people's actual skills. That's why we only look at them in a second step and give them less weight. The written application via the online platform (Applied) is followed by a short telephone interview and two rounds of interviews online and on site with members of the divisional management, the executive board and the board of directors.
In order to ensure anonymity, we ask you to formulate your answers in a way that no conclusions can be drawn about your person. Thank you very much! We look forward to receiving your application.
Skribble explicitly welcomes applications from all genders, people with and without migration experience, and people with and without disabilities.
Jetzt bewerben!
Wir freuen uns auf deine Bewerbung und deinen CV.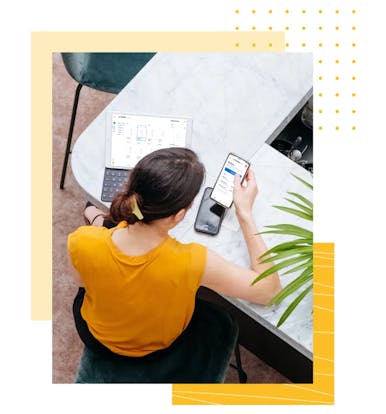 Signieren Sie rechtsgültig
mit wenigen Klicks
Weltweit einsetzbar, gehostet in der Schweiz.
Kostenlose Testphase verfügbar.
Keine Kreditkarte nötig.
Nutzbar auf Deutsch, Englisch und Französisch.