Lead Development Representative
Zürich, other location in CH possible, 60-100%, permanent
Be authentic, honest and deliver on your promises – the rest will take care of itself.
Our Mission
Skribble aims to simplify the lives of people and create trust in the digital world. Worldwide. Our mission is to contribute a key element that is intuitive in usage and simple to implement: digital signatures. We advise and support organizations in the implementation of digital signatures, so that we all are better off by trusting more, wasting less time, and safeguarding environmental resources.
The Team
Our team is highly motivated, positive and works closely together. We are growing fast, currently expanding with full power throughout Europe. We are nice, fun-loving people, striving to make the world a better place: one signature at a time. This culture led to our transformation from a regional Swiss startup to an international scale-up in just three years – eager to continue the ride with the same energy and joy. You will be a key part of our sales team, offering Skribble's innovative e-signing solution to SMEs, mid-market and large enterprise customers. 
Your Contribution
The Lead Development Representative (LDR) is an entry-level, foundational position for newly graduated students, or those with less work experience in this field.  Skribble will provide you with the tools, training and exposure to our exciting scale-up business environment, which will put you in a position to grow and progress your career with Skribble.
What you will do:
Be responsible for all inbound activity, including following up on Marketing-generated leads
Support prospecting activities by creating org and/or account mappings and prospecting contact lists
Engage with prospective customers that you researched and prioritized and set up discovery meetings for top of Market Account Executives
Appropriately route Leads to SME or Mid-Market and Large Enterprise Account teams
Learn the mastery of our CRM: Effectively update and manage Hubspot with leads, deals and companies, keeping detailed and accurate notes of all sales-related activities
Travel for training and/or meetings may occasionally be required
Strategise with Skribble sales management to improve sales processes and find new, innovative ways to generate pipeline
Ensure you keep the Skribble culture and values at the forefront of your mind when interacting with our customers, colleagues and business partners
Your Background
Friends describe you as empathetic, well-organized, approachable and a great communicator.
A growth mindset underpinned by a strong desire to learn, improve and succeed in tech sales,
Excel in a highly dynamic scale-up environment and able to quickly adapt to new situations,
Energy, enthusiasm, and commitment to generate and lead calls with prospective customers,
You understand challenges as a way to learn and grow, and you are eager to achieve ambitious goals. 
You are fluent in English (at least level C1) and German (at least level C1), other languages are a plus.
Our Offering
Opportunity to be part of a fast growing tech company with an aspiring and experienced team 
A job with a purpose: save human and environmental resources by enabling digital signatures #worksmarter
Company culture of transparency and self-responsibility
Flexibility in the organisation of your working time and place of work
Office in Zurich's most innovative workspace within 2 mins walking distance from the Limmat, a great view all over the city and a barista coffee machine
Jetzt bewerben!
Wir freuen uns auf deine Bewerbung und deinen CV.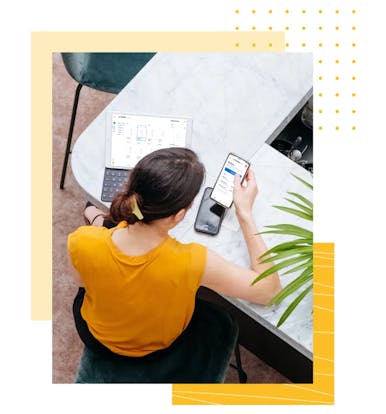 Signieren Sie rechtsgültig
mit wenigen Klicks
Weltweit einsetzbar, gehostet in der Schweiz.
Kostenlose Testphase verfügbar.
Keine Kreditkarte nötig.
Nutzbar auf Deutsch, Englisch und Französisch.