Working from home or
need to sign on the go?
With Skribble, you can sign your documents digitally
and legally valid from anywhere, and on any device.
Frequently used for:
Quotations
Orders and contracts
Official documents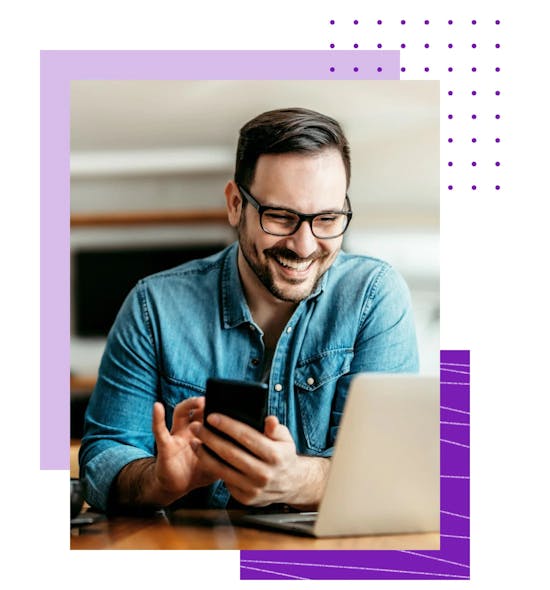 Trusted by 2,500+ companies with the highest requirements for data protection and security:
Your benefits with
Skribble Fair Flat
Greater efficiency
Forget about the time-consuming printer-and-paper
way. You can now sign and get your documents signed
electronically in a few seconds with just a few clicks.
Invite to sign by e-mail
Sign multiple documents at once
Add a personal message to a signature invitation or when assigning or declining signatures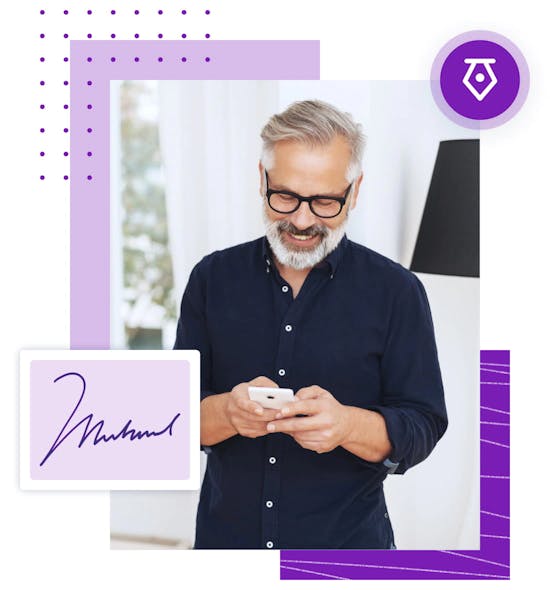 Ready for immediate use
There's no additional hardware or software to install –
create a Skribble account online, and you're all set.
Sign on your smartphone or computer
No smart card or USB stick required
Set up with just a few clicks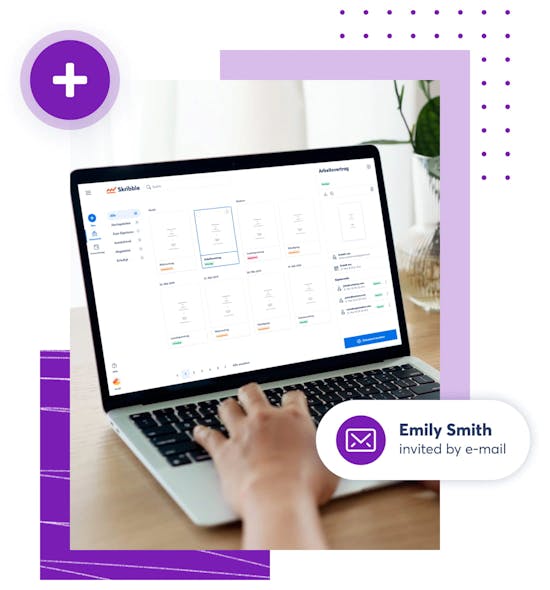 "Skribble enables us to sign employment contracts and NDAs in a breeze – paper-free and regardless of time and place."

Any type of contract covered
Different legal requirements may apply when it comes
to signing contracts electronically. At Skribble, you get
access to all e-signature standards from a single
source that are legally valid around the world.
Qualified electronic signature (QES) - fulfils the
written form requirement according to the BGB
(German Civil Code) and CO (Swiss Code of
Obligations)
Advanced electronic signature (AES)
Simple electronic signature (SES)
Customise and apply your
visual signature to
documents
Keep the look and feel of your handwritten signature
by applying your visual signature to a document when
signing electronically.
Upload an image of your handwritten signature
Drag and drop your visual signature onto the desired
place in the document
Sign the document and download it with the
familiar look and feel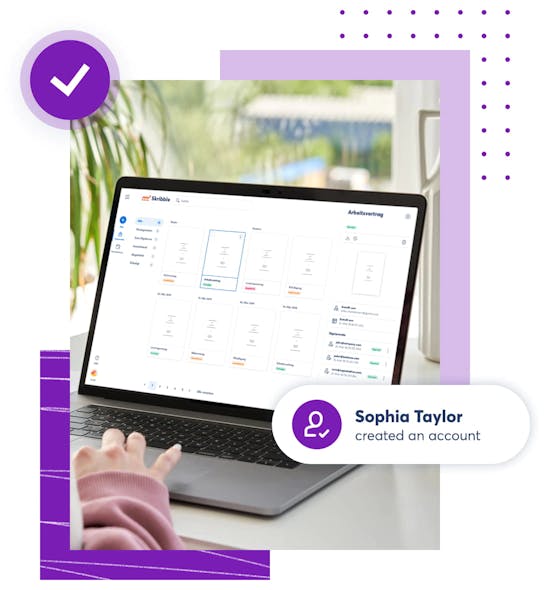 Here's what we do for your security
We're aware that an e-signing solution must meet the highest security standards for your company to be able to benefit from it. That's why Skribble combines ultimate security with simplicity.
Maximum data protection

Your data is secured according to the highest security standards in Switzerland. The data centre is certified according to ISO 27001

Legally valid and binding

Skribble only works with e-signature standards that are regulated by law and valid for any type of contract.

Cryptography-based data security

We encrypt all documents with AES-256 directly after upload. Nobody can read along, not even Skribble.
"At Helvetia, we require 'wet' signatures in many areas; in life insurance, for example, but also in internal processes. With Skribble, we are able to completely digitalise these processes."

2,500+ companies want both: Simplicity and security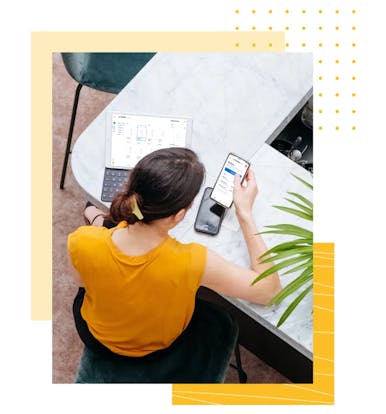 Sign legally valid with
a few clicks
Worldwide usage, hosted in Switzerland.
You can test Skribble for free.
No credit card needed.
Available in English, German and French.