Choose what's right for you
Signing
Individual
Team
Pro
Scale

User

Anybody can sign with Skribble but only "users" can invite others.

Simple electronic signature (SES)

10 per month or 120 per year

Additional SES are charged at EUR/CHF 1.

Advanced (AES) and qualified electronic signatures (QES) included in your plan.

Note: Signatures aren't tied to a specific user but accumulated at company level and can be used by any user.

Additional advanced electronic signature (AES)

Note: Only if you use up all included signatures.

Additional qualified electronic signature (QES)

Note: Only if you use up all included signatures.

AATL-compliant (Adobe Approved Trust List)

Global legal validity (compliant with eIDAS, ZertES, UETA, ESIGN, and others)

Electronic seals (organisation signature)

—

—

Sign via smartphone and computer

External parties can sign without having a Skribble account (all e-signature standards, also via API when available)

Good to know: inviting party covers the costs

Upload multiple documents at once

Sign multiple documents at once

Create and apply a visual signature to documents

Decline signature invitation

Withdraw signature invitation

Assign signature to someone else

Add additional signers later

Add observers to a signature invitation

—

Add attachments to a signature invitation

—

Send signed documents as e-mail attachment to all recipients

—

Send signature protocols of signed documents as e-mail attachment to all recipients

—

Send an e-mail reminder to signers with a pending signature

—

Start 14-day free trial
Contact Sales
Management and integration
Individual
Team
Pro
Scale

Centralised member administration

—

Grant administrator rights

—

Activity overview (admins, members, signatures)

—

Signature usage overview as CSV download for cost transparency

—

Add employees automatically (Managed Domains)

—

—

—

API integration

—

—

Generate your own API keys

—

—

API testing with demo account

—

—

Plug-in for Salesforce (Scale), Microsoft OneDrive, SharePoint, Google Drive, Hubspot and industry solutions.

—

—

Assign signature usage to different cost centers

—

—

—

Login with company account via single sign-on (SSO) with OIDC. On request: SAML2, OAuth.

—

—

EUR 2,000 one-time fee and
EUR 2,490 a year

Download signature protocol as PDF for each document

—

Start 14-day free trial
Contact Sales
Personalisation
Individual
Team
Pro
Scale

Add a personal message to a signature invitation or when assigning, declining or withdrawing signatures

Extended customisation options for visual signatures (show/hide QR code, label, claim, date)

—

Set a uniform visual signature for all employees (e.g. show the date, signature standard and claim)

—

—

Create and apply visual electronic seals to documents (organisation signature via API)

—

—

Company branding with own logo

—

—

Set a document deletion period for all employees

—

—

Limit e-signature standards that can be used by members

—

—

Sign in English, German and French. Also available in Italian for customers who sign without a Skribble account.

Start 14-day free trial
Contact Sales
Service and Support
Individual
Team
Pro
Scale

Technical support

Contact form and Help Center

Contact form, Help Center, Guide for administrators

Contact form, Help Center, Guide for administrators

Priorized customer service, Help Center, Guide for administrators, phone

Training of your in-house support team

—

—

—

Customer Success services

—

—

—

Personal Account Executive

—

—

—

Service Level Agreement (SLA)

—

—

—

Custom invoicing (e.g. currency and billing period)

—

—

—

Security audits (e.g. penetration test)

—

—

—

Payment method

Start 14-day free trial
Contact Sales
Identification methods and services
Individual
Team
Pro
Scale

SES

Confirmed e-mail address

AES

Mobile phone number

Verified company e-mail address (AES for business)

—

—

Third-party providers (eIDs such as SwissID, TrustID, eZug)

QES

Online identification: video to sign under EU law (eIDAS).

Possible via identification partner

Possible via identification partner

Possible via identification partner

24/7 identification via mobile app to sign under EU law (eIDAS)

Possible via identification partner

Possible via identification partner

Possible via identification partner

Online identification via video call to sign under Swiss law (ZertES).

Possible, pay via identification partner

Possible, pay via identification partner

Possible, pay via identification partner

Self-identification to sign under Swiss law (ZertES).

Possible, pay via identification partner

Possible, pay via identification partner

Possible, pay via identification partner

In-house identification via app

—

—

Identification at one of our partner's locations

Third-party providers: A-Trust mobile phone signature (not permitted for signing according to Swiss law)

Start 14-day free trial
Contact Sales
You are in good company!
---
Yes, you can try Skribble 14 days for free. You'll be testing the features of the Pro plan. No strings attached and no credit card needed. The trial period includes 20 free signatures and unlimited users. If you decide not to continue with Skribble, you can cancel at any time during the trial. In this case, you won't be charged anything.
The law distinguishes between the simple electronic signature (SES), the advanced electronic signature (AES) and the qualified electronic signature (QES). The three standards vary in terms of legal weight and are used for different types of documents.
Yes. E-signatures are legally valid in accordance with the European eIDAS regulation and in Switzerland in accordance with the Federal Act on Electronic Signatures (ZertES).
Yes. Skribble meets the highest data protection requirements and complies with the General Data Protection Regulation (GDPR) of the EU and the Swiss Federal Act on Data Protection (FADP). Plus: Skribble offers bank-level hosting in Switzerland (certified according to ISO 27001). No data is processed in the United States (US), and no data access by US authorities can take place.
In the Individual plan, you cannot add users but you can upgrade to the Team or Pro plan to get more users.
In the Team or Pro plan we recommend up to 20 users but you can add up to 50. If you need more users, don't hesitate to contact Sales.
No, the signatures are not tied to a specific user. The signatures are accumulated at company level and can be used by any user.
Only if someone invites you to sign with these e-signature standards. To sign your own documents with AES or QES, you need the Team or Pro plan.
Yes. Once all your signatures are used up, you can continue to sign. You'll be charged for the additional signatures.
Team plan: EUR/CHF 2,50 for AES and EUR/CHF 4,50 for QES
Pro plan: EUR/CHF 2 for AES and EUR/CHF 4 for QES
If you need to get identified to sign with QES, additional costs may incur. As an example, getting identified 24/7 with your mobile phone costs less than EUR/CHF 8 and is valid during 2 years.
Yes, invited signers can sign without a Skribble account.
The person who invites to sign pays all signatures. They will be deducted from the signatures available in your plan.
When you end the free trial and don't want to continue with a paid plan, we recommend to switch your members to the free version. This way they can still access their signed documents and sign on invitation. But they can't invite others to sign.
You can choose the plan that fits your needs any time during the trial. By switching to a paid plan, you end your trial.
---
More questions? Search in our Help Center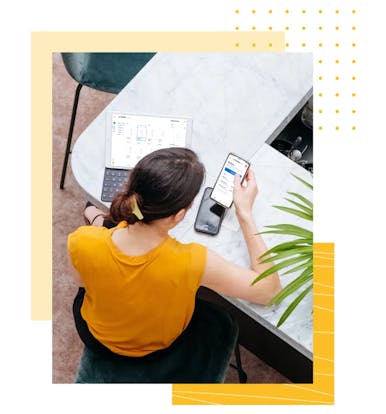 Sign legally valid with
a few clicks
Worldwide usage, hosted in Switzerland.
You can test Skribble for free.
No credit card needed.
Available in English, German and French.