Electronic signature for insurance and reinsurance companies
Increase efficiency with seamless digital processes – from applying for insurance to signing the policy. 
Frequently used for:
Applications
Policies
Contracts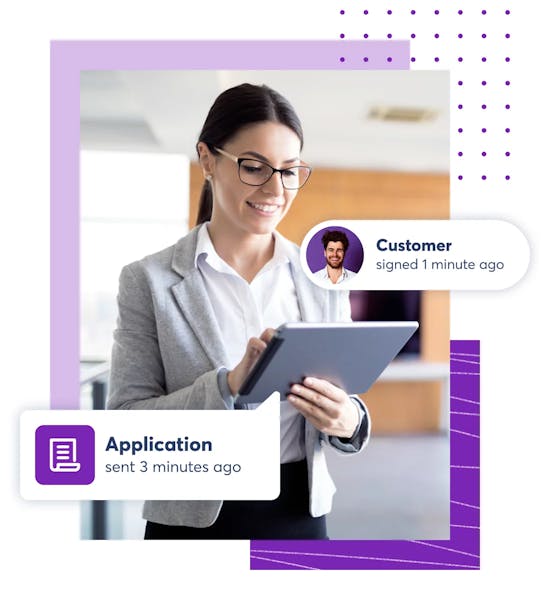 Trusted by 3,000+ companies with the highest requirements for data protection and security:


Close deals faster
The printer-and-paper way is no longer necessary: instead of posting insurance applications and policies back and forth, all the parties involved can sign electronically in just a few seconds.
Invite clients and their authorized signatories to sign by e-mail
Decline signatures or assign them to someone else
Sign multiple documents at once with batch signature
Keep track of completed and pending signatures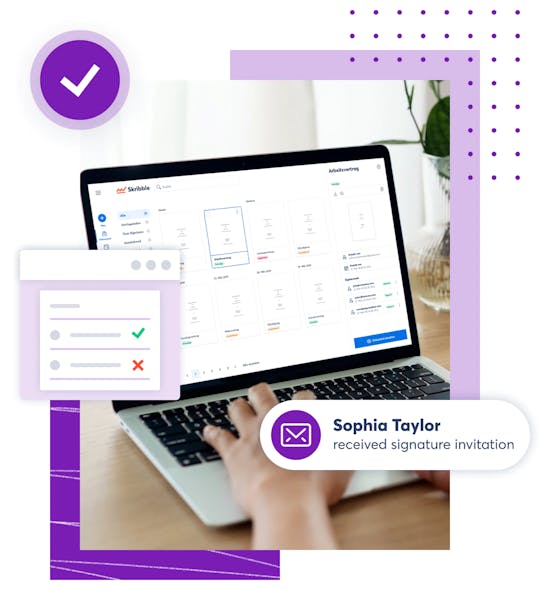 Satisfied insurance agents make satisfied clients
Empower your insurance agents and clients alike with seamless digital processes that save time rather than generate extra work, and get contracts signed in just a few seconds.
Intuitive user interface
Add a personal message to a signature invitation or when assigning or declining signatures
Familiar look and feel thanks to customisable visual signature and company branding
Sign from anywhere using your smartphone, tablet or computer – from home, on the go, or in the office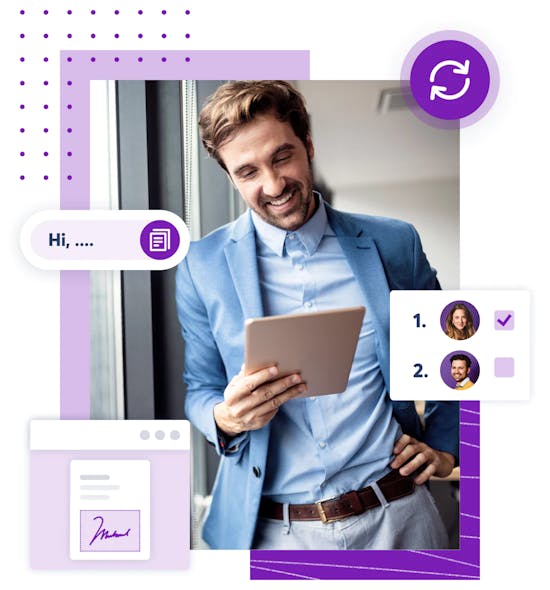 "We renew most of the policies for the coming year in the fourth quarter. It's a very short period in which we have to sign an enormous number of contracts. We can now do that simply and efficiently using Skribble's e-signature."

Suitable for life and non-life insurance 
Different legal requirements may apply when it comes to signing documents electronically. With Skribble, you can legally sign any document – from policies to applications to terminations
Legally valid for contracts with and without written form requirement
Worldwide usage with both internal and external parties
Highest security and data protection standards hosted in Switzerland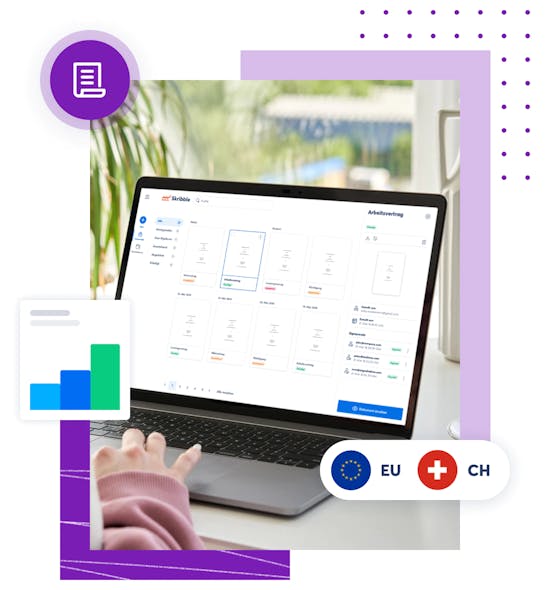 Seamless integration with existing systems
Integrate Skribble with your insurance software, or sign directly from your browser. Your customers can use either the invitation link or their own tools to sign.
Seamless integration via modern API
Customers can sign without having a Skribble account
Various plug-ins available for direct integration with insurance software, CRM systems and DMS.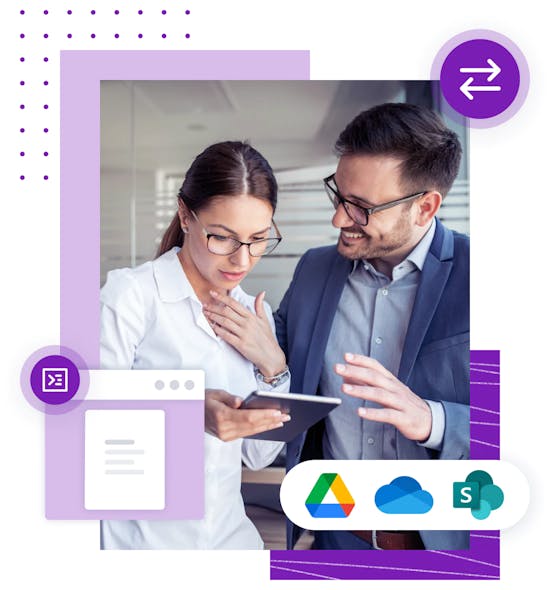 How UNIQA Re agents sign faster and from anywhere with Skribble
"Skribble has given me enormous peace of mind in my daily work. We can now get contracts with affiliates in Austria, Central & Eastern Europe signed in a timely and more secure manner."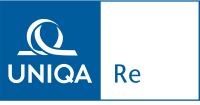 Skribble complies with
the legal requirements
With Skribble you sign legally and securely according to the following requirements:
---
Skribble works with legally defined e-signature standards: The qualified electronic signature (QES), the advanced electronic signature (AES) and the simple electronic signature (SES).
The qualified electronic signature (QES) available on Skribble is legally equivalent to a handwritten signature in the EU and Switzerland (eg. BGB in Germany or OR in Switzerland).
Skribble and its signing partner Swisscom commit to manage data in accordance with the General Data Protection Regulation (GDPR) and the Federal Act on Data Protection (FADP). Moreover, all data is hosted in Switzerland according to banking standards.
---
"Skribble's digital signature is integrated into our contract management. It helps us, for example, to mutually sign contracts for external staff and services quickly and easily in an audit-proof manner."

All available e-signature standards from a single source
The law distinguishes between three e-signature standards.
They vary in terms of area of application and legal weight.
SES
AES
QES

Basic

SES

Simple electronic signature

High

AES

Advanced electronic signature

Maximum

QES

Qualified electronic signature

Equal to a handwritten signature according to EU and Swiss law

Documents without legal form requirement and with low liability risk
 

Documents without legal form requirement and with calculable liability risk

Documents with legal form requirements or high liability risk
 
---
Skribble' s data centre is located in Switzerland and is ISO 27001 certified (according to banking standards).
No. You can send your customers an invitation link to sign. After clicking on it, they will be able to view and sign the document without having to create an account.
Yes. On Skribble you can choose the highest e-signature standard available: the qualified electronic signature (QES). It has the highest legal weight in court.
Not exclusively. Thanks to the visual signature, it can be seen on the printed contract that it has been digitally signed. However, since the digital certificates are lost when printed out, the traceability of the signature and thus the corresponding conclusiveness is not given. A contract signed with a qualified electronic signature must therefore always be stored in electronic form.
---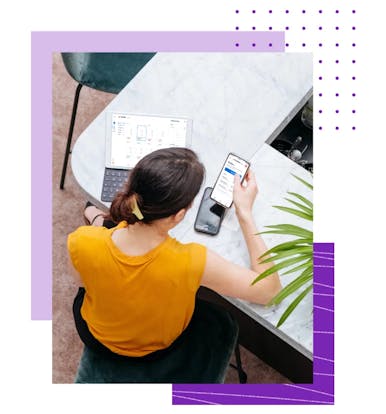 Sign legally valid with
a few clicks
Worldwide usage, hosted in Switzerland.
You can test Skribble for free.
No credit card needed.
Available in English, German and French.