Why demanding European companies choose Skribble as an alternative to DocuSign?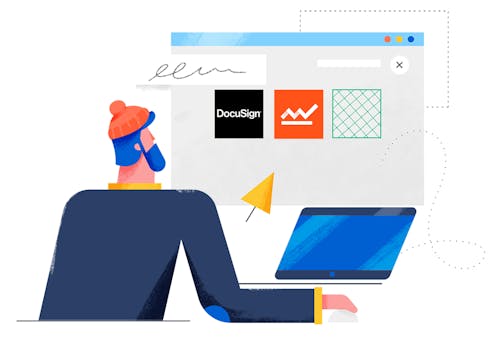 Legally valid worldwide

With Skribble, you can sign any contract both in the EU and globally – even if the law requires a handwritten signature.

Maximum data protection

Skribble also covers sensitive documents, thanks to GDPR compliance and bank-level hosting in Switzerland (ISO 27001).

Simple and compact

Skribble is both easy to use and ready to go out-of-the-box while allowing for simple and smooth implementation.
Companies with the highest requirements for data protection and security choose Skribble

The benefits of Skribble and DocuSign in comparison
S - Skribble
D - DocuSign
S

Skribble

D

DocuSign

Solution & usage
Specialises in e-signing and covers all document types
Wide range of services for the entire contract management process
Suitable for sensitive documents (data protection)
Easy to use
Integration & service
All e-signature standards out-of-the-box
Consulting & support (team and e-signature expertise)
Plug-ins and integrations into existing software
API that is simple to integrate
Obtain audit rights
Test Skribble for free
"The service portfolio of the other providers was on the one hand too complex and on the other hand not mature enough to meet our high requirements – especially with regard to legal aspects."

Not convinced yet? Let's dive deeper
---
We would like to give a pat on the back to our colleagues at DocuSign: they have created a whole range of helpful applications that support the contracting process – from contract creation to management.
By doing so, they meet the needs of millions of users from the US all across to Australia – a truly impressive feat!
Our customers have chosen Skribble because we have a different focus. This is what we would like to show you with this page.
Skribble delivers all three e-signature standards defined by the (strict) EU/ Swiss law out-of-the-box. We have put together all the necessary pieces of the puzzle, such as partnerships with suitable identity and trust service providers so that you can start signing immediately. No need to contract anybody else.
Thanks to this one-stop-shop approach, companies can legally sign any type of document without having to look for additional components. DocuSign is a US company that focuses on the lower US standards.
Skribble is fully compliant with the EU General Data Protection Regulation (GDPR) and runs on servers in Switzerland secured according to banking standards. Our data centre is certified according to ISO 27001. DocuSign is a US company with hosting in the US.
Is your business operating in the EU, Switzerland and/ or internationally? Do any of your signing use cases have high requirements for data protection and legal security? If so, Skribble might just be what you are looking for.
Skribble covers every signing use case and is geared towards businesses with the highest demands for flexibility and service. DocuSign is a world-renowned provider that focuses on the needs of the mass market.
Are you dealing with complex requirements? Do you appreciate having a competent contact person who speaks your language just a phone call away? If so, Skribble might just be what you are looking for.
Skribble focuses on e-signing, and only on that. We are continuously working to improve our offer both in terms of security and simplicity – so that we can tackle every possible use case in Europe and anywhere else in the world. Our core offering, the e-signing platform, is easy to integrate into existing processes and systems.
With its Agreement Cloud, DocuSign offers a wide range of contract-related applications from contract preparation to management, with e-signing as a sub-element. 
Do you want to integrate e-signing into existing processes and systems? Are you looking for a provider with sound e-signing expertise who can offer you security no matter where, what and with whom you sign? If so, Skribble might just be what you are looking for.
---
Try before you buy
Choosing the right provider can be tricky. Luckily, there are free trials. Check it out with your team.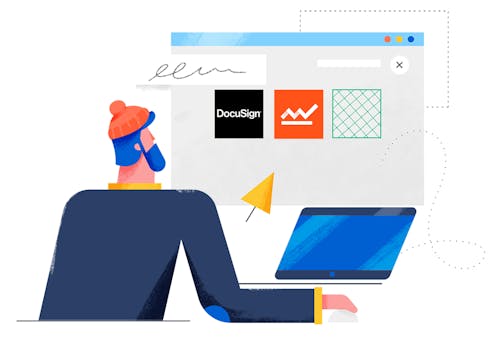 "I realised fairly quickly that there are hardly any alternatives to Skribble. The big providers, DocuSign and Adobe, were overpriced and the legal basis was too uncertain. Skribble offered us everything in one place and at the best price too. It was really a no-brainer for us."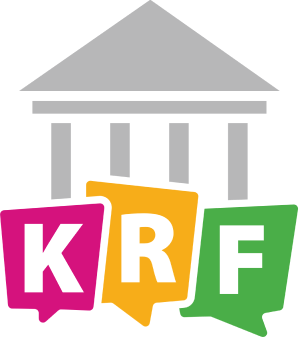 Companies with the highest requirements for data protection and security choose Skribble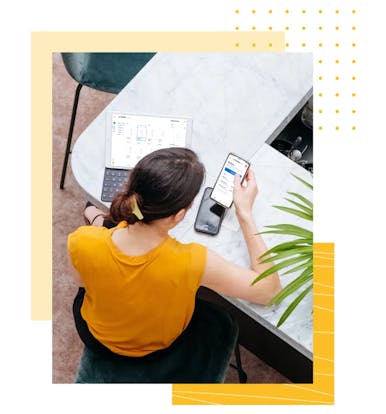 Sign legally valid with
a few clicks
Worldwide usage, hosted in Switzerland.
You can test Skribble for free.
No credit card needed.
Available in English, German and French.