Skribble Features
With Skribble, you not only sign legally but also with ease.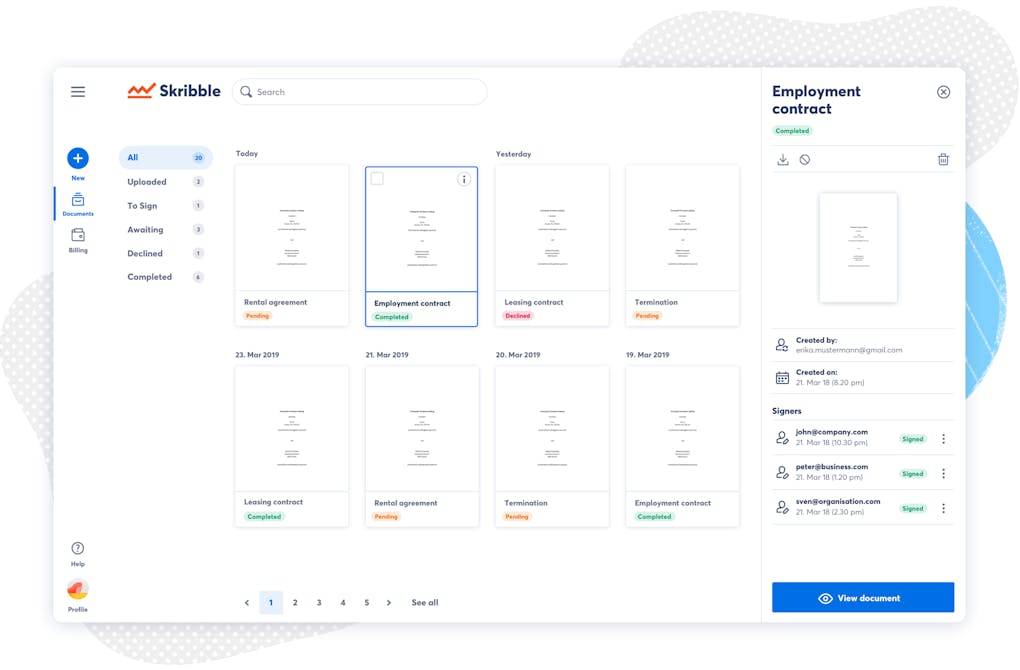 Upload via drag & drop

Upload the ready to sign PDF document via browser or use Skribble via API from your enterprise software.

Invite to sign

Invite the signatories by e-mail and select the e-signature standard to be used for signing.

Confirm with mobile phone

Confirm the signature via Mobile ID or one-time password (OTP) – no additional hardware required.

Batch signature

Select multiple documents and sign them all with a single signature process.

Decline document

Reject the signature invitation with one click if you do not agree with the content.

Visual signature

Customise your personal visual signature and upload your personal handwritten signature as a PNG, JPG or GIF.

Extend signature request

Allow the signers to invite additional people to sign.

Assign signatures

Pass on a received signature invitation to the required people.

Search documents

Find the document you are looking for immediately by searching your documents by name.

"Thanks to Skribble, we can digitize administrative processes from A to Z. This makes everyday life easier for us and our customers."
Coming soon
Our vision is great. We develop Skribble day by day.
Signing with SwissID/ eID+

If you have a verified e-ID, you can sign in a qualified manner without additional identity verification.

Stay with your familiar tools

Sign from your existing systems, e.g. Google Drive, One Drive, Drop Box or Secure Safe.

Automatic reminders

Don't chase after outstanding signatures - send automated reminder e-mails instead.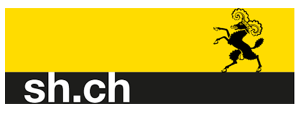 "Skribble provides us with the organisation certificate and the QES, which are the decisive technical components for the end-to-end digitalisation of our citizen services."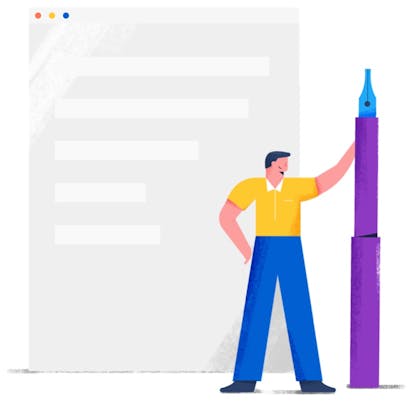 Sign legally valid with
a few clicks
Worldwide usage, hosted in Switzerland.
Get started
Contact Sales
2 signatures per month are free.
Available in English, German and French.