Skribble
Skribble SA
Fraumünsterstrasse 16
CH-8001 Zürich
Téléphone
+41 44 505 16 64
E-mail
info@skribble.com
Numéro de registre du commerce
CH-020.3.045.842-4
U-ID
CHE-397.613.998
Décharge de responsabilité
Skribble SA met à jour et complète les informations sur son site Internet au mieux de ses connaissances et de ses convictions. Skribble SA décline toute responsabilité quant à l'actualité, l'exactitude et l'exhaustivité des informations. En raison des conditions juridiques et techniques qui prévalent sur Internet, Skribble SA ne peut garantir ni assumer la responsabilité de l'exactitude et de l'exhaustivité du contenu des ouvrages et des informations fournies, de leur enregistrement lisible par machine, de leur stockage électronique dans des bases de données, de leur diffusion, ni du respect de la protection des données et d'autres obligations légales par des tiers.
Conception, conception et réalisation
Skribble SA
Content
Skribble SA est responsable de ce site Web et de son contenu au sens du § 3 alinéa 1 UWG, sauf indication contraire directement sous les articles et pages.
Copyright
Les droits d'auteur et tous les autres droits sur le contenu, les images, les photos ou autres fichiers du site Internet appartiennent exclusivement à Skribble SA. La reproduction de tout élément doit faire l'objet d'une autorisation écrite préalable du détenteur des droits d'auteur.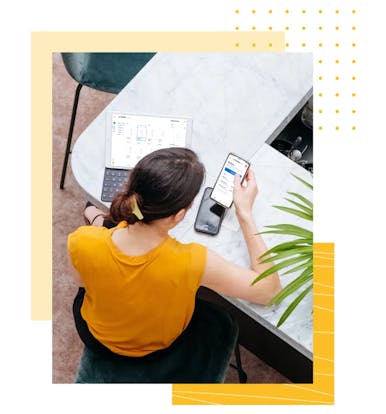 Sign legally valid with
a few clicks
Worldwide usage, hosted in Switzerland.
You can test Skribble for free.
No credit card needed.
Available in English, German and French.