Campaign Management (Senior)
Zürich, other locations in CH or DE are possible, 80-100%, permanent
Be authentic, honest and deliver on your promises – the rest will take care of itself.
Our Mission
Skribble aims to simplify the lives of people and create trust in the digital world. Worldwide. Our mission is to contribute a key element that is intuitive in usage and simple to implement: digital signatures. We advise and support organizations in the implementation of digital signatures, so that we all are better off by trusting more, wasting less time, and safeguarding environmental resources.
The Team
Our team is highly motivated, positive and works closely together. We are growing fast, currently expanding with full power throughout Europe. We are nice, fun-loving people, striving to make the world a better place: one signature at a time. This culture led to our transformation from a regional Swiss startup to an international scale-up in just four years – eager to continue the ride with the same energy and joy. 
Your Contribution
You are responsible to strategize and execute a data-driven Campaign Management strategy to help achieve our sales goals. 
What you will do:
With our core marketing functions and sales, you develop and deploy multi-channel Account-Based Marketing campaigns, including crafting strategy, aligning internal teams, co-creating campaign assets as well as managing and executing projects
Partner with the Regional Field Marketing Managers to develop regional, audience-focused playbooks
Deliver research, analyze data and campaign tactics to successfully iterate and optimize campaigns and ABM strategies
Build ABM and campaign metrics to closely monitor and increase Skribble business impact
Work closely with marketing ops to support high performance ABM marketing tools and integrations
Document processes and best practices in a handbook for marketing and sales teams helping us scale our program across our target markets

Your Background
4+ years of relevant strategic ABM experience, including proven track record executing ABM programs and campaigns that drive new customer acquisition and generate a customer pipeline
Experience in successfully handling end-to-end campaigns while factoring in all relevant stakeholders and resources
Solid understanding of ABM tactics and metrics as well as how they relate to Sales processes
Experience with Paid Marketing channels and understand how they should complement your approach.
Experimentation mindset to drive, test, learn, and optimize
Excellent written and verbal communication skills with the ability to to work cross functionally, ensure alignment between teams, co-create campaign assets, drive alignment, set expectations, and drive tangible results.
Native in German and fluent in English (company language)
Our Offering
Opportunity to be part of a fast growing tech company with an aspiring and experienced team 
A job with a purpose: save human and environmental resources by enabling digital signatures #worksmarter
Company culture of transparency and self-responsibility
Flexibility in the organization of your working time and place of work
Shared office with other inspiring startups and engaging team events twice a year
Company laptop, lump sum expenses, free coffee, ESOP/PSOP (availability depending on your location)
Application process
Our application process consists of questions that are evaluated anonymously and randomized by several people independently from each other because we are interested in your skills and experience and do not want to be influenced by factors that are irrelevant to the selection process. CVs are not very informative about people's actual skills. That's why we only look at them in a second step and give them less weight. The written application via the online platform (Applied) is followed by a short telephone interview and two rounds of interviews online and on site with members of your team, our management and/or the board of directors.
In order to ensure anonymity, we ask you to formulate your answers in a way that no conclusions can be drawn about your person. Thank you very much! We look forward to receiving your application.
Skribble explicitly welcomes applications from all genders, people with and without migration experience, and people with and without disabilities.
Apply now!
We look forward to receiving your application and your CV.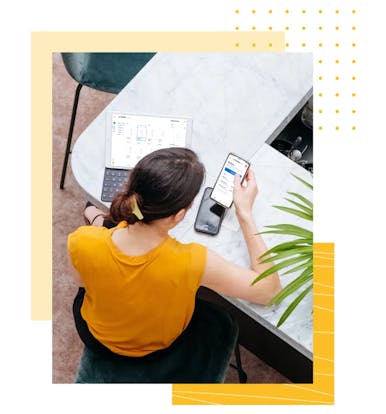 Sign legally valid with
a few clicks
Worldwide usage, hosted in Switzerland.
You can test Skribble for free.
No credit card needed.
Available in English, German and French.