Account Executive Benelux Market
NL, 80–100%, permanent
Be authentic, honest and deliver on your promises – the rest will take care of itself.
Our Mission
Skribble aims to simplify the lives of people and create trust in the digital world. Worldwide. Our mission is to contribute a key element that is intuitive in usage and simple to implement: digital signatures. We advise and support organizations in the implementation of digital signatures, so that we all are better off by trusting more, wasting less time, and safeguarding environmental resources.
The Team
Our team is highly motivated, positive and works closely together. We are growing fast, currently expanding with full power throughout Europe. We are nice, fun-loving people, striving to make the world a better place: one signature at a time. This culture led to our transformation from a regional Swiss startup to an international scaleup in just four years – eager to continue the ride with the same energy and joy. You will be a key part of our sales team, offering Skribble's innovative e-signing solution to mid-market and large enterprise customers.
Your Contribution
You drive Skribble's growth by helping enterprises in the Benelux Region adopt electronic signing and implement business process digitisation. You are the face and brand of Skribble in the market: You listen to prospects and customers, build lasting relationships and suggest solutions tailored to their needs. You focus on mid-market and large enterprise organizations, your main responsibilities are  planning your territory, identifying prospects and converting enterprise leads into opportunities, managing the pipeline and contract negotiations to achieve your sales targets. In cross-functional cooperation with Marketing, Customer Success and the Product team you strive to bring the best product and services to our target prospects and customers.
What you will do:
Generate new sales opportunities by leveraging your experience and industry contacts as well as utilizing resources to reach and identify prospects
Strategic, executive-level selling at multiple levels within larger, high potential accounts
Position Skribble as best in class cloud-based e-signature solutions and present Skribble solutions, develop proposals and value justifications, negotiate and close deals to achieve annual sales targets
Effectively use Hubspot  and sales campaign tools to build and manage your sales  funnel
Provide feedback regarding regional marketing events to attend, speaking opportunities, relevant publications, experts and interest groups
Collaborate with Skribble sales management and marketing to ensure client satisfaction, higher conversion rate and to drive overall sales improvements
Provide input to the business and product development plans to assist with the evolution of current products and the development of new ones
Develop and maintain a strong working proficiency of Skribble solutions
Your Background
7+ years experience in enterprise sales in a B2B SaaS company mainly working with customers in the Benelux Region
You have experience with Target Account Selling and have been engaged in Account Based Marketing Activities
You are passionate about new technologies with a good understanding of cloud-based e-signature solutions
You have experience being the first on the ground, you are interested in building up a new market
Friends describe you as honest, empathetic and pragmatic: a true team player, motivated by purpose, collaboration and delivering results
You are flexible, enjoy working in a highly dynamic environment and are able to quickly adapt to change
You excel in your written/spoken communication abilities, have strong negotiation skills and are able to publicly represent Skribble at events and seminars
Dutch is your native language and you are fluent in English (other languages are a plus)
You still remember what traveling was like and enjoy seeing your customers face-to-face
Our Offering
Opportunity to be part of a fast growing tech company with an aspiring and experienced team
A job with a purpose: save human and environmental resources by enabling digital signatures #worksmarter
A company culture of transparency and self-responsibility
Great flexibility in designing your workday while working closely with your team
Twice a year we all get together for engaging team events
Choose where you want to work anywhere in the Netherlands  
Enjoy our attractive benefit package for remote employees
Application process

Our application process consists of questions that are evaluated anonymously and randomized by several people independently from each other because we are interested in your skills and experience and do not want to be influenced by factors that are irrelevant to the selection process. CVs are not very informative about people's actual skills. That's why we only look at them in a second step and give them less weight. The written application via the online platform (Applied) is followed by a short telephone interview and two rounds of interviews online and on site with members of the divisional management, the executive board and the board of directors.
In order to ensure anonymity, we ask you to formulate your answers in a way that no conclusions can be drawn about your person. Thank you very much! We look forward to receiving your application.
Skribble explicitly welcomes applications from all genders, people with and without migration experience, and people with and without disabilities.
Apply now!
We look forward to receiving your application and your CV.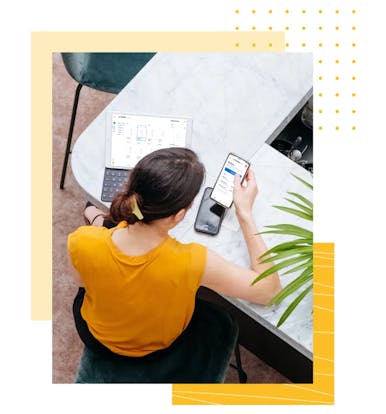 Sign legally valid with
a few clicks
Worldwide usage, hosted in Switzerland.
You can test Skribble for free.
No credit card needed.
Available in English, German and French.