Customer Happiness, Service & Support
Zürich, 80-100%, permanent
Be authentic, honest and deliver on your promises – the rest will take care of itself.
Our Mission
Skribble aims to simplify the lives of people and create trust in the digital world. Worldwide. Our mission is to contribute a key element that is intuitive in usage and simple to implement: digital signatures. We advise and support organisations in the implementation of digital signatures, so that we all are better off by trusting more, wasting less time, and safeguarding environmental resources.
The Team
Our team is highly motivated, positive and works closely together. We are growing fast, currently expanding with full power throughout Europe. We are nice, fun-loving people, working on a non-commission basis and strive to make the world a better place: one signature at a time. This culture led to our transformation from a regional Swiss startup to an international scaleup in just three years – eager to continue the ride with the same energy and joy.
Your Contribution
You are the voice of Skribble, be that on the phone, chatting or replying to emails. You see every interaction as an opportunity to turn users into fans by providing them outstanding customer service. Every communication with our customers is a chance for us to improve our product and service. That's why you do not only provide answers and solve problems but listen carefully to our customers' needs and ideas. The collected feedback will be addressed regularly with our product, engineering, operations and sales teams to continuously improve the overall Skribble experience.
Your Background
Experience in customer service, ideally in an international B2B environment
Friends describe you as empathetic, well-organised and approachable
You are flexible and enjoy working in a highly dynamic environment
You are fluent in German (at least level C1, mother tongue is a plus) and English (at least level C1), French is a strong plus
Our Offering
Opportunity to be part of a fast growing tech company with an aspiring and experienced team 
A job with a purpose: save human and environmental resources by enabling digital signatures #worksmarter
Company culture of transparency and self-responsibility
Flexibility in the organisation of your working time and place of work
Office in Zurich's most innovative workspace within 2 mins walking distance from the Limmat, a great view all over the city and a barista coffee machine
Application process
At the beginning of the application process we ask you some very personal questions. You'll also find an explanation about the why, what we do with the info and that it is voluntary.
Our application process consists of questions that are evaluated anonymously and randomised by several people independently from each other because we are interested in your skills and experience and do not want to be influenced by factors that are irrelevant to the selection process. CVs are not very informative about people's actual skills. That's why we only look at them in a second step and give them less weight. The written application via the online platform (Applied) is followed by a short telephone interview and two rounds of interviews online and on site.
For this role, the application process will be in German from this point.
In order to ensure anonymity, we ask you to formulate your answers in a way that no conclusions can be drawn about your person. Thank you very much! We look forward to receiving your application.
Skribble explicitly welcomes applications from all genders, people with and without migration experience, and people with and without disabilities.
If you have any questions feel free to get in touch via emma@skribble.com
Apply now!
We look forward to receiving your application and your CV.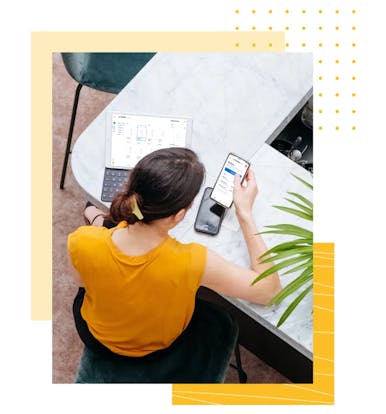 Sign legally valid with
a few clicks
Worldwide usage, hosted in Switzerland.
You can test Skribble for free.
No credit card needed.
Available in English, German and French.