Head of Customer Support (Happiness)
CH or DE, 80–100%, permanent
Be authentic, honest and deliver on your promises – the rest will take care of itself.
Our Mission
Skribble aims to simplify the lives of people and create trust in the digital world. Worldwide. Our mission is to contribute a key element that is intuitive in usage and simple to implement: digital signatures. We advise and support organizations in the implementation of digital signatures, so that we all are better off by trusting more, wasting less time, and safeguarding environmental resources. 
The Team
Our team is highly motivated, positive and works closely together. We are growing fast, currently expanding with full power throughout Europe. We are nice, fun-loving people, working on a non-commission basis and strive to make the world a better place: one signature at a time. This culture led to our transformation from a regional Swiss startup to an international scaleup in just three years – eager to continue the ride with the same energy and joy. 
Your Contribution
The goal of our customer happiness organisation is to deliver customer support and service to a range of customers from private to enterprise. Happy customers are the basis for our success. Your main responsibility is to take our customer happiness organisation to the next level to keep up with our rapid growth and internationalization. More specifically, you 
Define and measure objectives and key results for customer support with the goal of increasing the value for our customers
Under consideration of the overall company goals and in collaboration with our COO, you prioritize, define and lead strategic initiatives such as the implementation of a new support ticketing tool (switch to self-hosted tool), CSAT and other feedback surveys, self-service support tools such as a chat-bot as well as 2nd level support processes for our enterprise customers
Recruit, lead, motivate, develop and support a diverse and performing customer happiness team
Develop an international customer service with a strong remote working culture
Ensure that our values and company culture are reflected in the way we deliver happiness to our customers
Your Background
You
Have experience in scaling and managing startup or SaaS customer service organisations with more than 10 people
Have experience in leading or building up international customer services
Are excellent in communicating, structured thinking and empathizing with customers, stakeholders and your team
Know how to motivate and guide others without being focused on hierarchies or status
You are fluent in English (at least level C1). German or any additional European language is an asset
Our Offering
Opportunity to be part of a fast growing tech company with an aspiring and experienced team 
A job with a purpose: save human and environmental resources by enabling digital signatures #worksmarter
Company culture of transparency and self-responsibility
Great flexibility in designing your workday while working closely with your team
Twice a year we all get together for cool team events
Choose where you want to work, either in one of our shared offices with other inspiring startups or any other place in CH or DE
Apply now!
We look forward to receiving your application and your CV.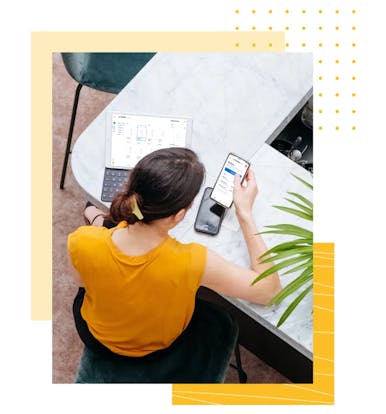 Sign legally valid with
a few clicks
Worldwide usage, hosted in Switzerland.
You can test Skribble for free.
No credit card needed.
Available in English, German and French.