Head of Sales (80-100 %) B2B SaaS
Zurich or other locations possible, 80-100% permanent
Be authentic, honest and deliver on your promises – the rest will take care of itself.
Our Mission
Skribble aims to simplify the lives of people and create trust in the digital world. Worldwide. Our mission is to contribute a key element that is intuitive in usage and simple to implement: digital signatures. We advise and support organisations in the implementation of digital signatures so that we all are better off by trusting more, wasting less time, and safeguarding environmental resources.
The Team
Our team is highly motivated, positive and works closely together. We are growing fast and our next step is to bring Skribble to Europe. We are nice, fun-loving people, working on a variable compensation basis, and strive to make the world a better place: one signature at a time. This culture has made us one of the top 3 ascenders in the Swiss startup ranking 2020.
Your Contribution
As Head of Sales, you play an important role in the company's strategic growth initiative. You will take ownership of the sales function within our team in an exciting, fast-paced environment. You are responsible for our growing team and expanding our SaaS business. As a team lead, you act analytically, thoughtfully and are responsible for achieving your team's sales targets. You will further develop your team's understanding of the European SaaS market and work closely with colleagues in Customer Success and Marketing.
 More specifically you: 
You develop target-oriented account strategies for the realisation of new business opportunities.
You will be in charge of ensuring the achievement of goals and will coach your team to succeed.
You take responsibility and ownership for your own customer base by acquiring new prospects and building a sustainable network through strong relationship management.
Your thinking is based on an entrepreneurial mindset and you assist in process optimisation.
You will be responsible for the management and expansion of the sales department and have revenue and budget responsibility for your team.
You will actively recruit, build and develop an excellent team of sales talent.
You will recognise the individual potential of your team members and help them to develop it through target-oriented coaching fully.
Your Background
Relevant experience in enabling startup or SaaS sales teams, both strategically and operationally, ideally in a goal-oriented B2B SaaS sales environment. 
You are a structured thinker (without being rigid), a great communicator, a project and stakeholder manager and able to guide people. 
You are able to coach and develop a sales team in all aspects of the sales process - from lead generation and pipeline development to closing deals. 
You understand sales processes as well as partner acquisition methods.
You know how to dig deep into data without losing sight of the big picture; you're able to derive concrete steps from your findings.
You are fluent in English (at least level C1); German is a plus.
Our Offering
Flexible work - we embrace home office, remote office, and in person time. You choose what works best for you. 
Grow with us - you develop further in a fast-paced environment with regular feedback sessions and continuous learning and development opportunities. 
Team spirit - opportunity to be part of a fast growing tech company with an aspiring and experienced team. We embrace helpfulness and having fun together. 
Diversity - you become part of an ambitious multi-cultural team that loves technology. 
A job with a purpose: save human and environmental resources by enabling digital signatures #worksmarter
Company culture of transparency and self-responsibility
Application process
Our application process consists of questions that are evaluated anonymously and randomized by several people independently from each other because we are interested in your skills and experience and do not want to be influenced by factors that are irrelevant to the selection process. CVs are not very informative about people's actual skills. That's why we only look at them in a second step and give them less weight. The written application via the online platform (Applied) is followed by a short telephone interview and two rounds of interviews online and on site with members of your team, our management and/or the board of directors.
In order to ensure anonymity, we ask you to formulate your answers in a way that no conclusions can be drawn about your person. Thank you very much! We look forward to receiving your application.
Skribble explicitly welcomes applications from all genders, people with and without migration experience, and people with and without disabilities.
Apply now!
We look forward to receiving your application and your CV.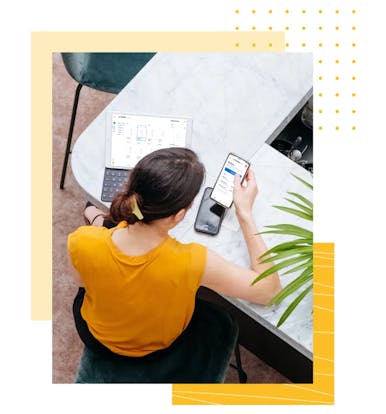 Sign legally valid with
a few clicks
Worldwide usage, hosted in Switzerland.
You can test Skribble for free.
No credit card needed.
Available in English, German and French.