Sales Operations Strategy and Enablement (Senior)
Zurich, 80-100%, permanent
Be authentic, honest and deliver on your promises – the rest will take care of itself.
Our Mission
Skribble aims to simplify the lives of people and create trust in the digital world. Worldwide. Our mission is to contribute a key element that is intuitive in usage and simple to implement: digital signatures. We advise and support organizations in the implementation of digital signatures, so that we all are better off by trusting more, wasting less time, and safeguarding environmental resources.
The Team
Our team is highly motivated, positive and works closely together. We are growing fast and our next step is to bring Skribble to Europe. We are nice, fun-loving people, working on a non-commission basis and strive to make the world a better place: one signature at a time. This culture has made us one of the top 3 ascenders in the Swiss startup ranking 2020. Off work, we can be found riding bikes or indulging life with our families and friends.
Your Contribution
You enable the sales team to excel by providing them with a wide range of support, from strategy and tactics to day-to-day operations. More specifically you:
Streamline and optimize sales processes and handovers between roles to reduce friction in daily sales activities
Gather data, build reports and evaluate team performance towards KPIs
Plan capacities,  distribute incoming leads, ensure process adoption and deliver trainings 
Partner with the circle lead and other cross-functional teams on strategic initiatives including (but not limited to) lead management, pipeline reviews, segmentation, territory assignment, goal setting
Your Background
Extensive experience in enabling startup or SaaS sales teams, both strategically and operationally
You are a structured thinker (without being rigid), a great communicator, project and stakeholder manager and able to guide people (without being focused on hierarchies or status) 
You know how to dig deep into data without losing sight of the big picture; you're able to derive concrete steps from your findings
Experience in training peers around topics such as sales strategy and tactics, processes adoption or negotiation skills  
You are fluent in English (at least level C1); German is a plus
Our Offering
Opportunity to be part of a fast-growing tech company with an aspiring and experienced team 
A job with a purpose: save human and environmental resources by enabling digital signatures #worksmarter
Company culture of transparency and self-responsibility
Flexibility in the organisation of your working time, place of work and your devices
Office in the heart of Zurich within 2 mins walking distance from the lake and a barista coffee machine
Apply now!
We look forward to receiving your application and your CV.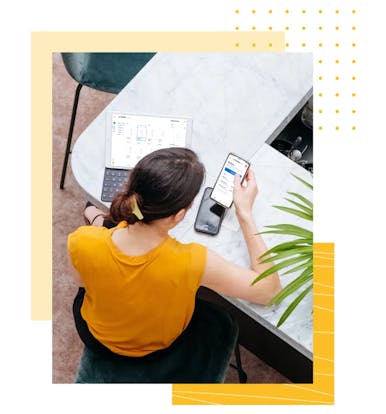 Sign legally valid with
a few clicks
Worldwide usage, hosted in Switzerland.
You can test Skribble for free.
No credit card needed.
Available in English, German and French.